PFS Corporation Stop
PFS Corporation Stops have been designed to inject chemical into the center stream of the flow.
Standard features include:
Isolation valve allows for ease of maintenance
Available in 6 materials of construction
Wetted components have comparable or greater chemical resistance than quill construction material
Standard and custom lengths available
Connections available in NPT, Metric, or Flanged
Certain corporation stops are CRN certified. Please contact factory for price and availability.
Caution:
When installing or removing quill from corporation valve gland, ensure that the system pressure is at 0 psig.
---
Corporation Stop
Further Details:
Standard insertion lengths available are 2 5⁄8 inches and 4 5⁄8 inches
Custom insertion lengths available upon request
Available in PVC, CPVC, PP, PVDF, 316 S/S, and Hastelloy C276. Other materials available upon request
Maximum temperature (metallic options) of 176℃ (350℉)
Maximum pressure (metallic options) of 2000 psig
Standard 1/8" discharge orifice for high velocity discharge. Optional 1/4" discharge orifice available for higher capacity flow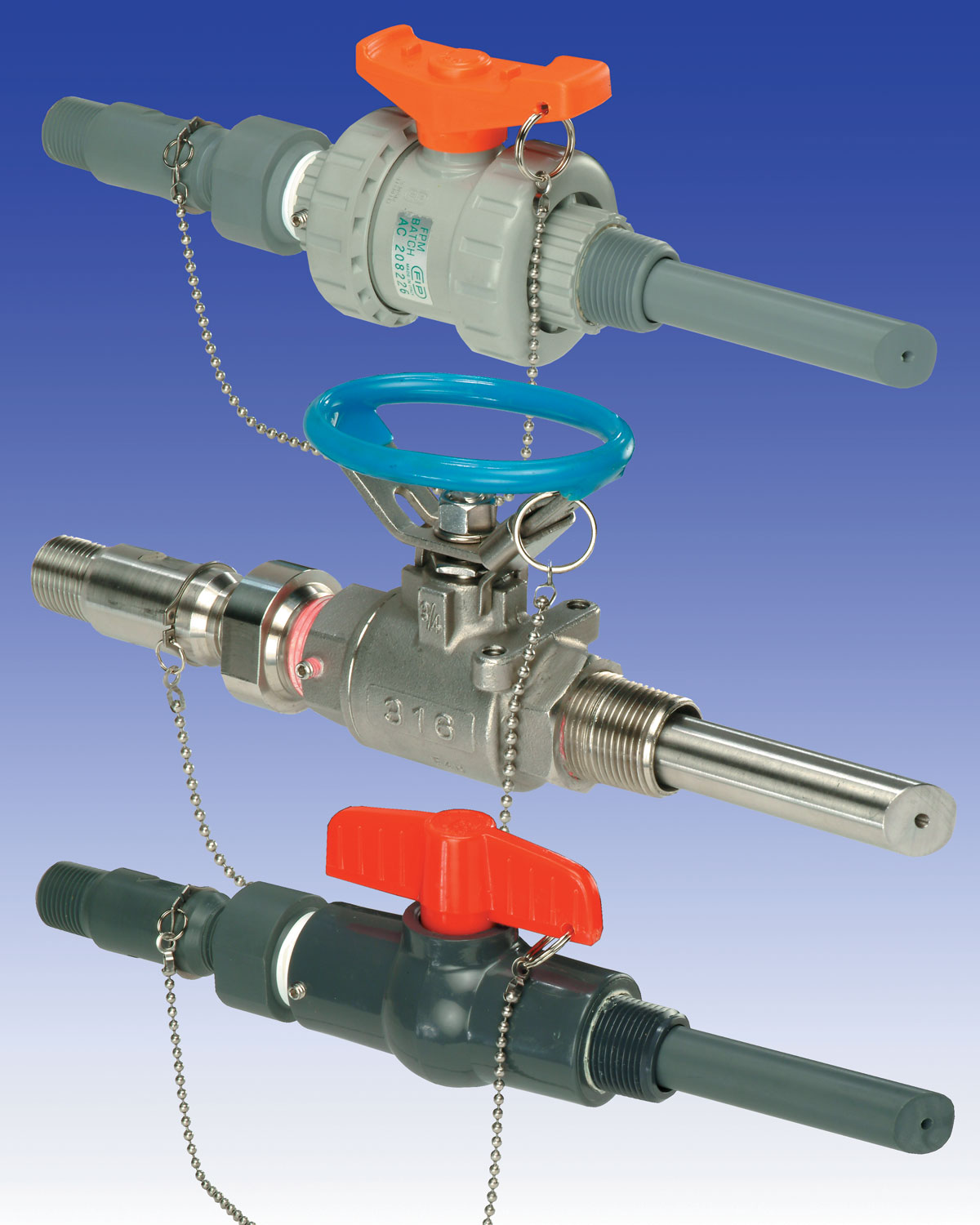 ---
Retractable Corporation Stop
Further Details:
Allows installation and retrieval of the quill under full operating pressure up to 1000 psig
Titanium Gr. 5 retractable rod for compact design
3 materials of construction for greater durability: 316 S/S, Alloy 20, and Hastelloy
Connection in NPT, metric or flanged
Extensive variety of designs, materials, and size configurations to best suit your application
Retrofit kit is available for standard PFS Corporation Stops
---
CSB Corporation Stop
Further Details:
Brass body construction, meeting or exceeding the Lead Free (LF) requirements of less than 0.25%
Available with PVC or CPVC injection quills and couplings
Available in NPT or AWWA Pipe Connections in 3/4" or 1" sizes
Adjustable Insertion Length from 0 to 7.5" (19cm)
1/2" NPT chemical connection sizes standard
Stainless Steel Retainer cable for safe removal of quill from service
Maximum pressure to 150 PSIG (10 bar) at 68℉ (20℃)
---
---